New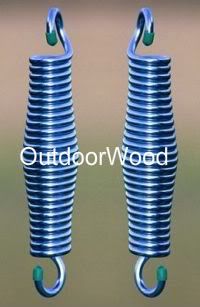 1- Pair of Swing Springs Fits Traditional Porch Swings. Sold in pairs only.

New. Makes any old porch swing more fun. Add springs to your existing ceiling hooks and adjust the chain, then watch the smiles begin. Rated at 300 lbs. per spring, one pair of springs will hold any traditional porch swing and its occupants. No tools required.
Overall size is 8.5 inches long by 1 3/4 inches diameter

Shipping: USPS Priority mail. USA only. Your package most likely ship the next business day.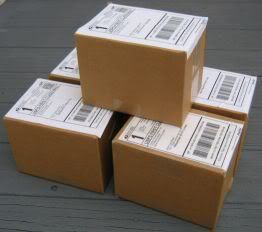 Our warehouse is in West Columbia, Sout Carolina.